AGC SPONSORED WEBINARS
AGC Sponsored Webinars offer the opportunity to display your industry expertise through in-depth educational presentations on important trends and topics in the construction industry. This allows you to showcase your company in front of a targeted audience of construction industry professionals and build your reputation within the AGC member network.
Sponsored webinars consist of a 45-minute presentation with 15 minutes for Q&A.
AGC Webinars are hosted on GoTo Webinar.

Should a sponsor have a platform they prefer to use we will work with the sponsor to utilize their platform.

AGC creates a designated webinar landing page and a marketing campaign for each webinar consisting of emails, newsletter and social media posts, etc.

Sponsors are encouraged to promote the webinar to their contacts as well.

Sponsors are responsible for providing the speakers and webinar content.  Content must be reviewed and approved by AGC of America.  We ask that each

sponsored webinar should have one contractor/customer as a speaker.

Webinar content cannot be focused on product or be sales related.
AGC webinars are designed to serve as educational forums for all AGC members to enhance their knowledge and understanding of the industry.  These resources could prove to be highly valuable for our members and could potentially serve as a valuable learning opportunity and showcase your company as an industry subject matter expert.

Sponsors receive a full list of registered contacts, webinar attendance list, and post-webinar survey results.  Sponsors may also receive a recording of the webinar upon request.
Webinar Deliverables: AGC sponsored webinar deliverables needed a minimum of (6) six weeks in advance:
Webinar Title
Webinar Subject Matter
Webinar Description
Learning Objectives
Target Audience
Speaker(s) Name(s)
Speaker(s) Title
Speaker(s) Headshot(s)
Speaker(s) Bio(s)
Social Media:

Specs for Facebook – 1200 x 630px
Specs for LinkedIn – 1200 x 627px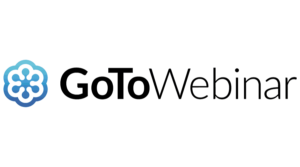 For more information regarding sponsorship opportunities, please contact:

Cindy Samons
Marketing Coordinator, Business Development
Phone: (703) 837-5347 | Email: cindy.samons@agc.org